DIGITAL LEADERS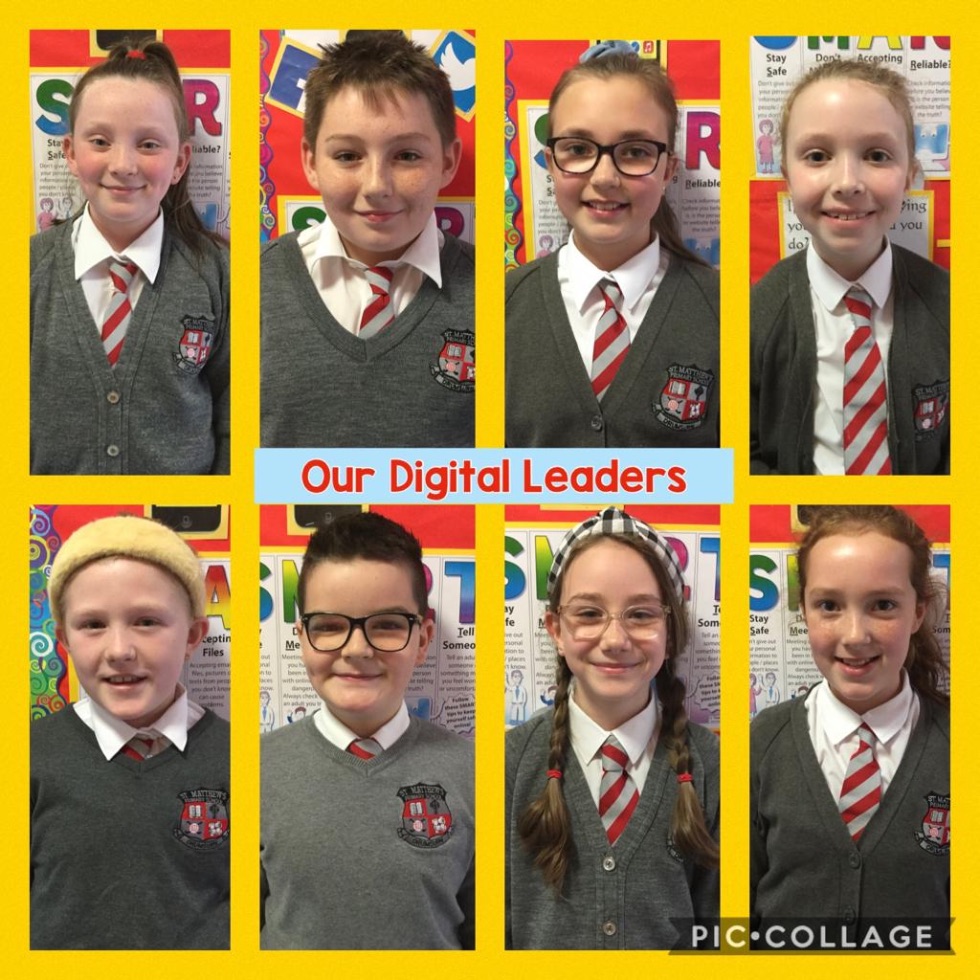 Congratulations to our new team of Digital Leaders this school
year.
What is a Digital Leader?
Mrs Kealey and Mrs Mc Gurk held interviews for a group of children to assist with the use of ICT and iPads within the school. These people are our Digital Leaders.They had to complete an application form and attend an interview to explain why they felt they would be a good person to do the job and also explain what experience they had using technology. You will be able to spot them as they wear Digital Leader Badges!
The Digital Leader programme has been designed to allow some of our children with a particular interest in ICT to offer help and advice to children and staff around school with their computing learning. We are now lucky to have 6 Digital Leaders in our school. These very friendly and helpful pupils are there to help everyone get the most out of ICT. If you have a technical question or just need a hand, just ask any of them and they will be more that happy to help.
Our Digital Leaders have already spent a day undergoing digital leader training at St. Peter and St. Pauls Primary School in Foreglen. Already they are sharing their expertees and knowledge with staff and children in school. They will also be asked to test some apps before the pupils use them and also recommend apps and programmes that our school may find useful.
St Matthew's Primary School, Drumsurn 296 Drumsurn Rd, Limavady BT49 0PX Phone: 028 77 763887